Things you may not know about Pakistan in 2022
Pakistan is the 6th most populous nation of the world
Worlds largest Private Ambulance Network is in Pakistan by Edhi Foundation
Pakistan is one the biggest exporters of surgical instruments all around the world.
Pakistan has Second Tallest Mountain In The World along with Pakistan holds four out of fourteen highest peaks in the world.
World's highest Polo ground is in Pakistan where Shundur Polo festival is being organized.
Indus river is host to Blind dolphins that are one of only four river dolphin pecies and subspecies in the world that spend all of their lives in freshwater. The Indus River dolphin (Platanista minor) is one of the world's rarest mammals and the second most endangered freshwater river dolphin
Pakistan's Haleji Lake is also famous for being Asia's largest bird sanctuary, for during winter thousands of birds of different species fly down to Haleji from colder Siberian regions
Country Of One Of The World's Oldest And Prosperous Civilization
Indus Valley Civilization was one of the oldest and prosperous civilization. It prospered along the basin of Indus River from 3300 BCE until 1300 BCE. Harappa, Moenjo Daro, Taxila, Mehr Garh, Kot Diji, Takht Bhai, Juniper Shaft cave, the Murghagull Gharra cave and Mughall saa cave are major archaeological sites in Pakistan.
Tarbela Dam on Pakistan's Indus River is the largest earth-filled dam in the world.
Youngest-Ever Nobel Prize Winner Is A Pakistani
Karakoram Highway was built at 15,397 feet high and is one of the highest paved roads in the world. It is also a popular tourist spot. Its also often called the 8th wonder of the world.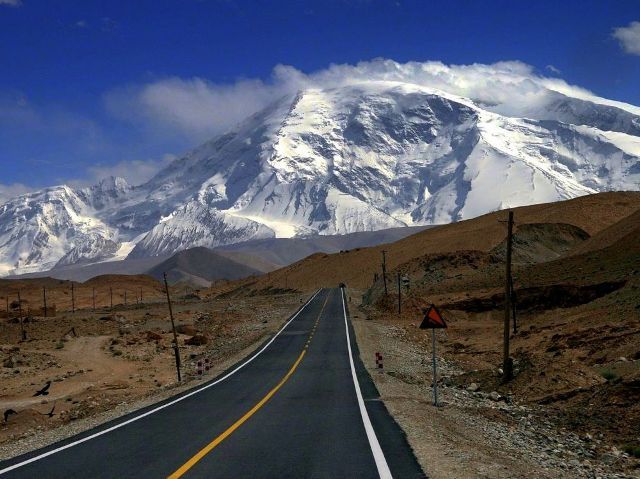 犀利士
://ohfact.com/wp-content/uploads/2017/02/Karakoram-Highway-80×60.jpg 80w, https://ohfact.com/wp-content/uploads/2017/02/Karakoram-Highway-265×198.jpg 265w, https://ohfact.com/wp-content/uploads/2017/02/Karakoram-Highway-561×420.jpg 561w" alt="Karakoram Highway" width="640″ height="479″>
Karakoram Highway
Markhour /Ibex is The National Animal and you guessed it right, its our logo as well.
World's Largest Canal-Based Irrigation System is in Pakistan
Pakistan has the World's Longest Glaciers outside Poles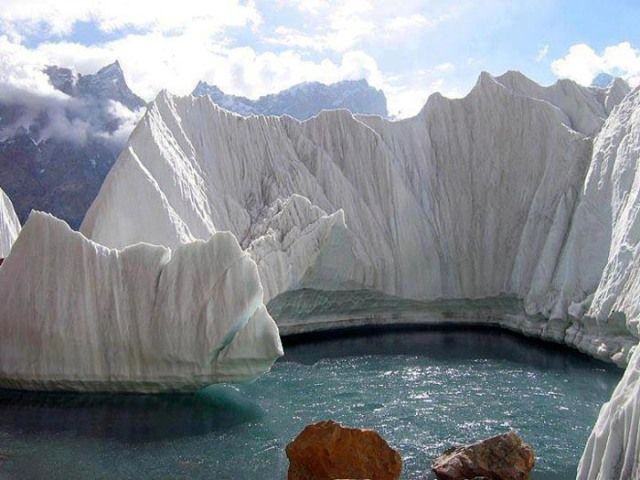 The Biafo Glacier is 63 km or 39 mi long glacier in the Karakoram Mountains of the Northern Areas, Pakistan. Hispar Glacier is just beside it. Other than Poles, It is the third longest Glacier after 77 km long Fedchenko Glacier, Tajikistan and 76 km long Siachen Glacier, India.
It is the largest and the oldest man-made forest in the World. Changa Manga is a planted or man-made forest and a wildlife park in Lahore district, Pakistan. . It was established in 1866 and covers the area of 12,423 acres (5,027 hectares)
Country Of Oldest Salt Mine
The Khewra Salt Mine is situated in the Khewra, an administrative subdivision of Jhelum District, Punjab Region, Pakistan. It is the oldest Salt Mine in the history and World's second largest Salt Mine.
The Tharparkar Desert is the only fertile desert in the World. It is a part of the Thar Desert, which is the largest in South-Asia.
Have you heard about the Kalash people of Pakistan? The micro minority living in Pakistan are perhaps the oldest pagan culture known to the civilized world.
Gwadar Port is located in the Arabian Sea and the largest deep sea port in the World. Pakistan has agreed on a collaboration with China to make Gwadar into a full-scale commercial port.
Pakistan is World's Largest Producer Of Hand-Sewen Footballs
Pakistan is World's largest producer of hand-sewen footballs. Sialkot, a city, located in Pakistan is well-versed in this act. Local factories in the city produce 40-60 million footballs a year, which is roughly 50-70% of the world's total production.
Budist, Sikh & Hindu heritage has deep roots of civilization in Pakistan.