The Best Day Trip Destinations From Lahore
By: Fahad Khawaja
Lahore is the cultural capital of Pakistan, filled with the rich architectural heritage of the Mughal Era. The city has something to offer for everyone; however, if you want an exciting day trip destination near Lahore, then we have got the perfect list for you.
We have compiled the perfect travel guide for day trips from Lahore. These day trip destinations will give you and your family the ideal dose of enjoyment and relaxation.
With Plan a Voyage, you can plan your perfect luxury vacation and weekend getaways at the very best rates. Contact us today for more information.
Hiran Minar
Hiran Minar is located in the city of Sheikhpura, roughly 60km from Lahore. Mughals built the complex in the 17th-century in honor of the Mughal Emperor Jahangir's pet antelope Mansraj.
The site used to be a Mughal game reserve, and Hiran Minar symbolizes Mughal royals' relationship with pets and hunting. At Hiran Minar, you can also visit the 'Baradari' hunting pavilion constructed for the enjoyment of Mughal royals.
Hiran Minar is an ideal one-day trip from Lahore and can be reached in less than 90 minutes. Once at the complex, you can experience peak Mughal architectural heritage and even take a boat ride in the massive rectangular pool. We recommend scheduling your trip to Hiran Minar on a weekday to avoid crowds.
Visitors from abroad and home love to visit Hiran Minar for its magnificent heritage and serene environment. You can plan your trip to Hiran Minar, Sheikhpura, through us today!
Changa Manga Forest Park
Changa Manga is a trendy and beautiful picnic spot near Lahore, and it was hand-planted by the British in 1866. Today it is one of the oldest and largest hand-planted forests in the world. Changa Manga Forest Park is located in Kasur, about 75km from the city of Lahore.
Changa Manga forest is home to over 100 different species of animals and birds. The forest suffered severe illegal deforestation previously but is now a crucial wildlife reserve.
The lush green forest is a preferred recreational destination for people in Punjab and welcomes thousands of visitors each year. The weather in Changa Manga is relatively pleasant in the summers.
Changa Manga Forest also has a beautiful lake, a children's play area, a mini zoo, and a vast wildlife park spread over 40 acres. Visitors can use the tram to travel comfortably within the vast Changa Manga Forest Park. The Changa Manga Forest Park is a fantastic day trip destination from Lahore.
Wagah Border
The Wagah-Attari border is an international border that separates Lahore and India's city of Amritsar. Wagah is renowned for the daily military flag ceremony between the security forces of both countries. The flag ceremony is a very high-energy and enjoyable experience for the entire family.
The ceremony at Wagah starts around 5 PM in the summers and 4 PM in the winters. Wagah is about 45 minutes from Lahore, so we recommend reaching at least an hour before the ceremony starts to get the best seats. After the ceremony, you can also visit the souv犀利士 enir shop for some cool souvenirs.
We can arrange VIP passes for you and your family so that you have a memorable and luxurious trip to Wagah.
Harappa
The ancient city of Harappa, like Mohenjo Daro, was once part of the glorious Indus Valley Civilization. Today, its ruins lie near the town of Sahiwal in Punjab. Harappa was rediscovered in the 1920s, and since then, plenty of historical artifacts have been discovered.
A visit to Harappa will show you a glimpse of life in the Indus Valley thousands of years ago. The Harappa ruins include homes, buildings, and walkways. You can also visit the Harappa Museum, where numerous belongings of the Harappa's residents, including toys, figurines, and ceramics, can be seen.
Harappa is 200km from Lahore and the visiting hours are from 8 AM to 4 PM. You can reach Harappa via the M-3 motorway in about 3.5 hours.
Kartarpur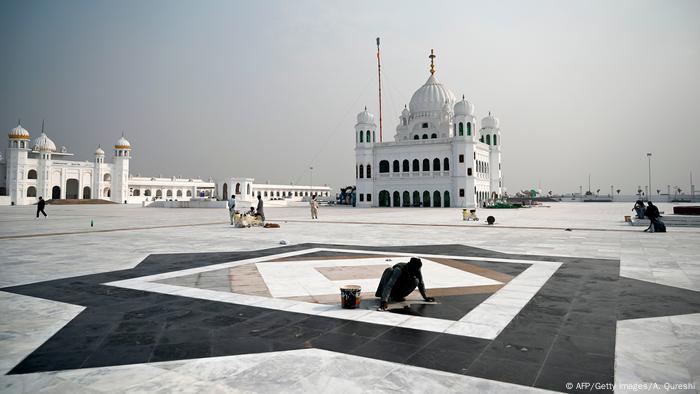 Kartarpur is a small town located in Pakistan, roughly 100km from Lahore. It is believed to have been founded by the first Guru of Sikhism – Guru Nanak, in 1504 AD. It is considered to be the second holiest site for Sikhism. Gurdwara Darbar Sahib Kartarpur is built in the area where Guru Nanak preached Sikhism and spent his final 18 years until he died in 1539.
In 2019, Prime Minister Imran Khan inaugurated the 'Kartarpur Corridor,' allowing Indian Sikhs to visit Kartarpur easily. Ever since then, Kartarpur has been the embodiment of the message of regional peace and harmony.
The Kartarpur Corridor is about 140km from Lahore, and you can reach there in about 3 hours via the Sialkot-Lahore M-11 Motorway.
Kartarpur is a unique one day trip from Lahore, and we specialize in providing luxury travel packages for Kartarpur and other Sikh Holy Sites.
Khewra Salt Mines
The Khewra Salt Mines are thought to be discovered by Alexander the Great's horse in 326BC. Today, these salt mines are the second largest in the world. Khewra Salt Mines output a massive 325,000 tons of salt per year.
Khewra is located in the Jhelum district and is about 250km from Lahore. You can easily reach the salt mines in approximately four hours. The Khewra Salt Mines are 748ft deep and spread over 11 different stories. The mines contain 40km of tunnels running through the mountains.
Within the Khewra Salt Mine, tourists can see some incredible salt sculptures and structures. Workers have designed models of Shahi Mosque, Chandi Chowk, and even Minar-e-Pakistan. The Sheesh Mahal (Palace of Mirrors) is a popular attraction made of transparent salt and illuminated water ponds.
That's not all; the Khewra Salt Mines also houses the world's only functional post-office made entirely out of salt. You can also buy glowing salt souvenirs to grace your living room. A visit to the Khewra Salt Mines on your day off will surely be a memorable experience.
The Best One Day Trip From Lahore
Lahore is a beautiful city for tourists, but if you are looking for day trip destinations, we hope this travel guide will help you explore Pakistan better.
We offer luxury trips all over Pakistan and look forward to guiding you to explore all that Pakistan has to offer.